Every year millions of dollars in Pell Grants go unclaimed by Nevada students because they failed to fill out the Free Application for Federal Student Aid (FAFSA). That's free money for college they don't have to pay back. This year Nevada's US Representatives have said enough is enough and they're competing to see which congressional district can get more free money for college for their high school seniors. Pick a side and cheer them on in their efforts to help our students through the post-secondary pipeline!
The rules are simple, whoever gets the highest percentage of their high school seniors to complete a FAFSA by June 30, 2022 wins! In Nevada, we know a winning bet when we see one. Fill out the FAFSA, you can't lose!
Contact the Student Loan Ombudsman if you have questions about the FAFSA or financial aid options at 1-888-477-2667 or SLO@nevadatreasurer.gov.
#CompleteToCompete #TeamTitus #TeamLee #TeamHorsford #FAFSAFaceoff
Sponsored By:
Treasurer Zach Conine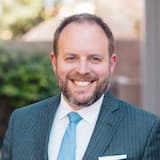 Nevada State Treasurer's Office